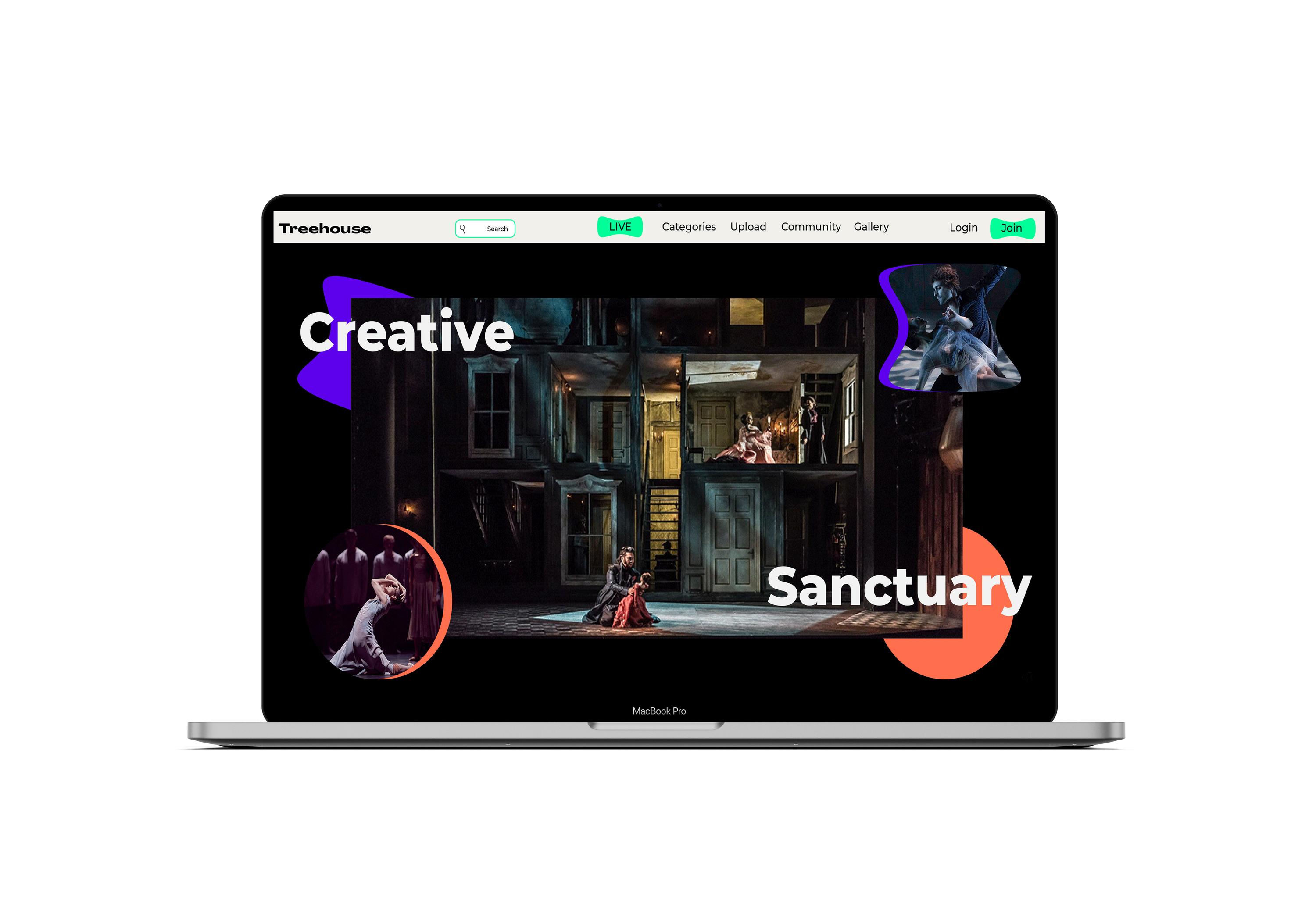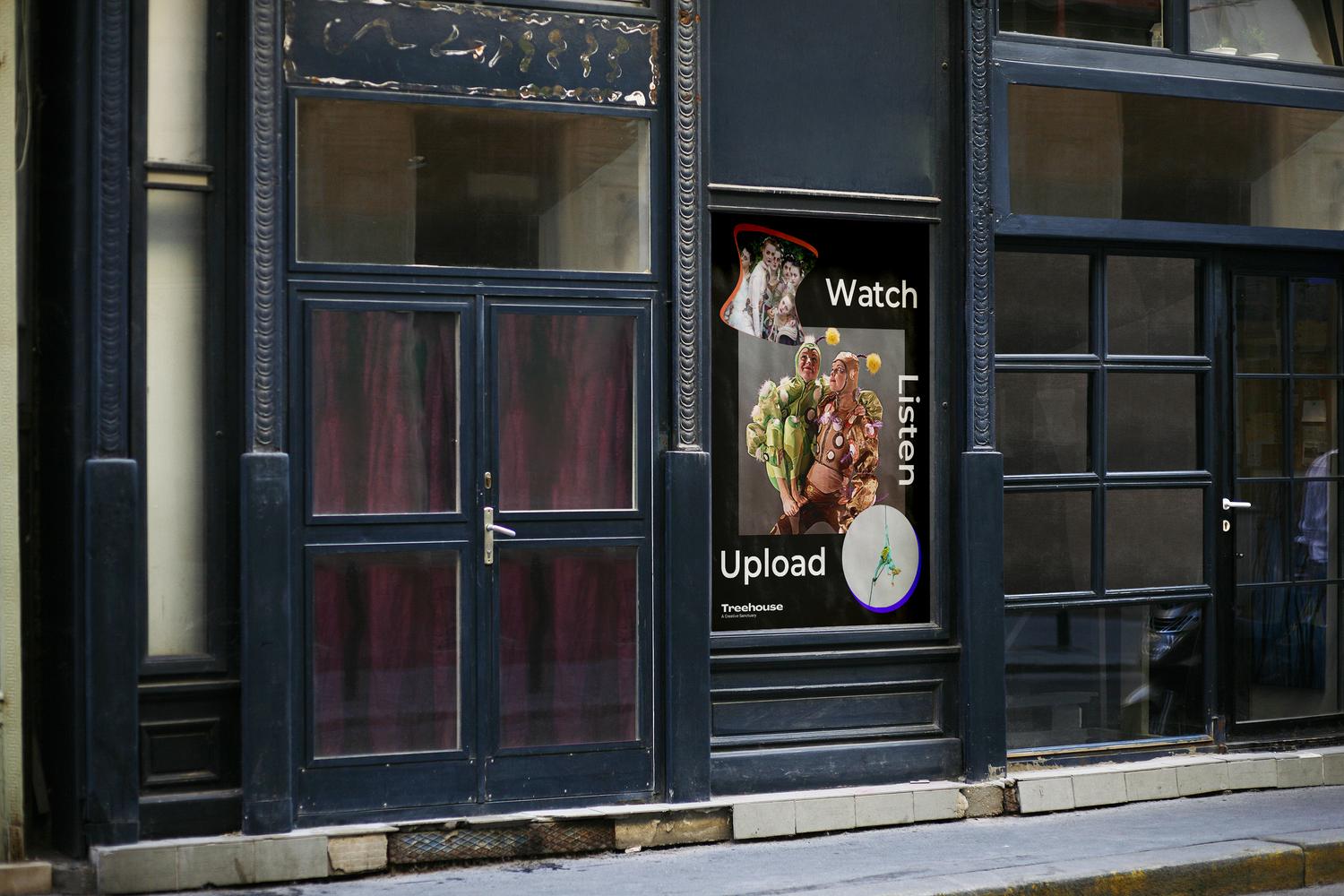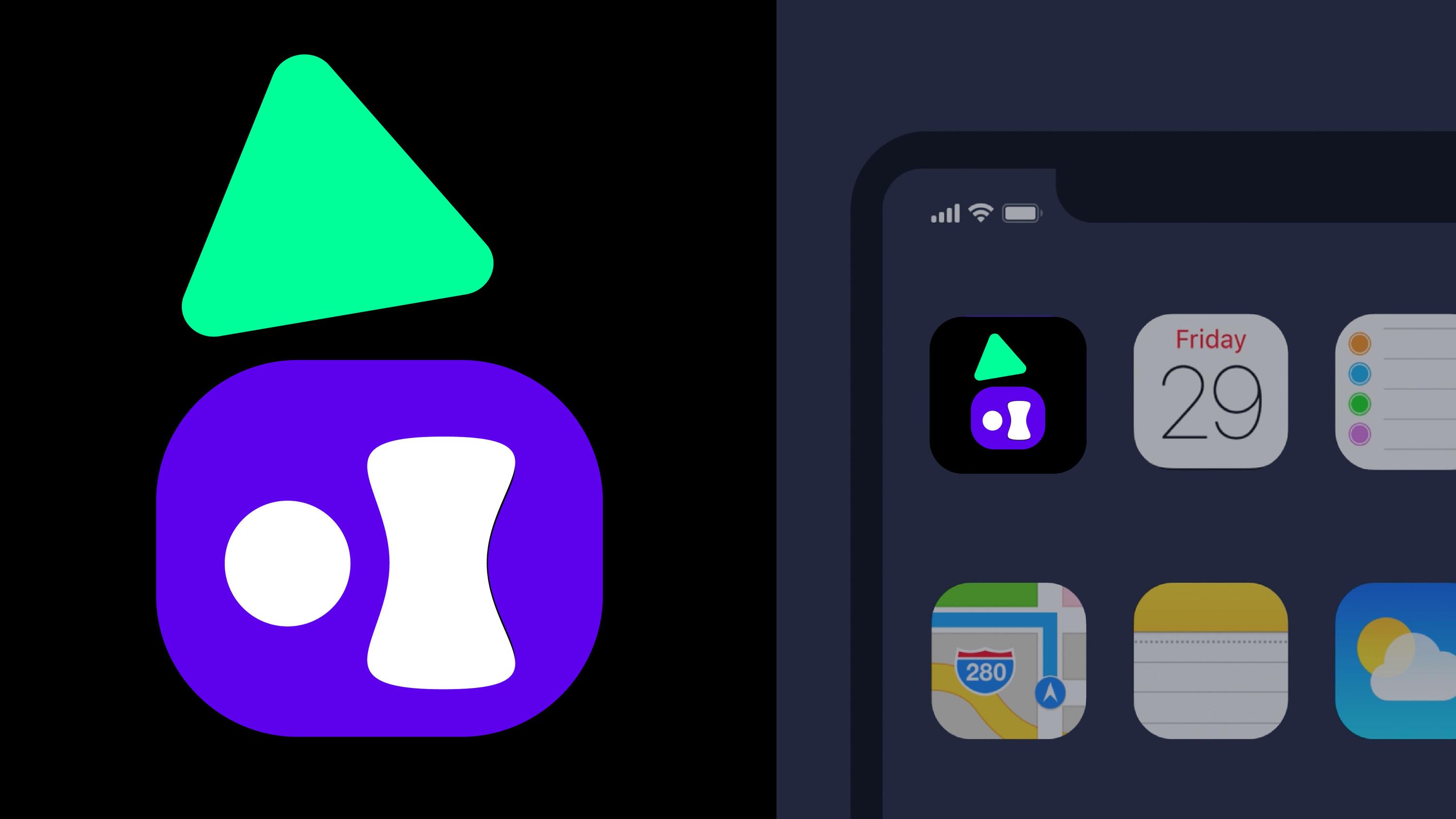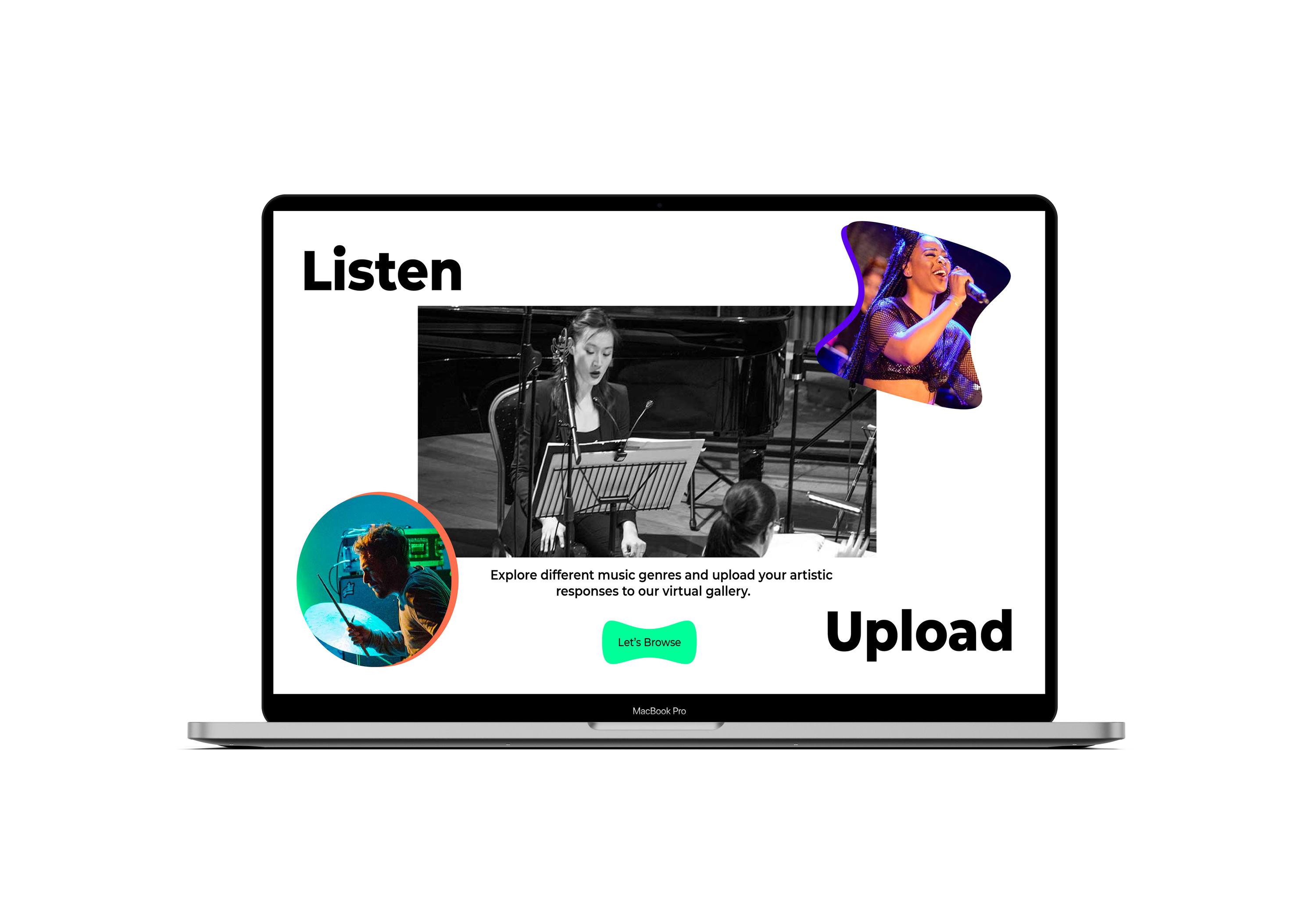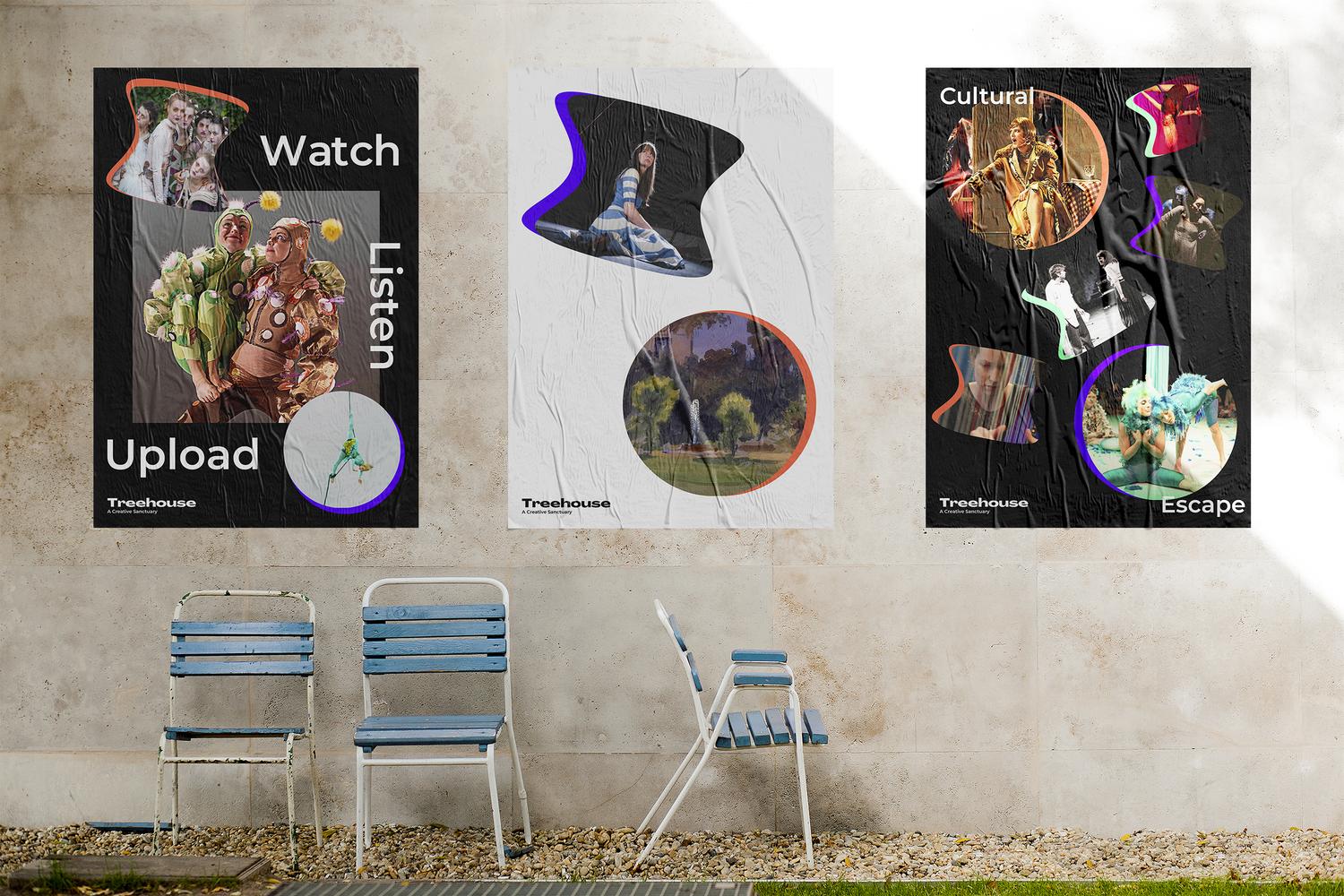 Treehouse
Year: 2021
Branding,
Web Design,
App Design
The arts in Ireland have suffered during the last year as a direct result of the pandemic.
With galleries and venues now inaccessible, many artists are restricted when it comes
to showcasing their work. Treehouse is an online creative sanctuary that acts as both a
platform and virtual gallery for artists and musicians alike to showcase their livelihoods
and form together as a community.