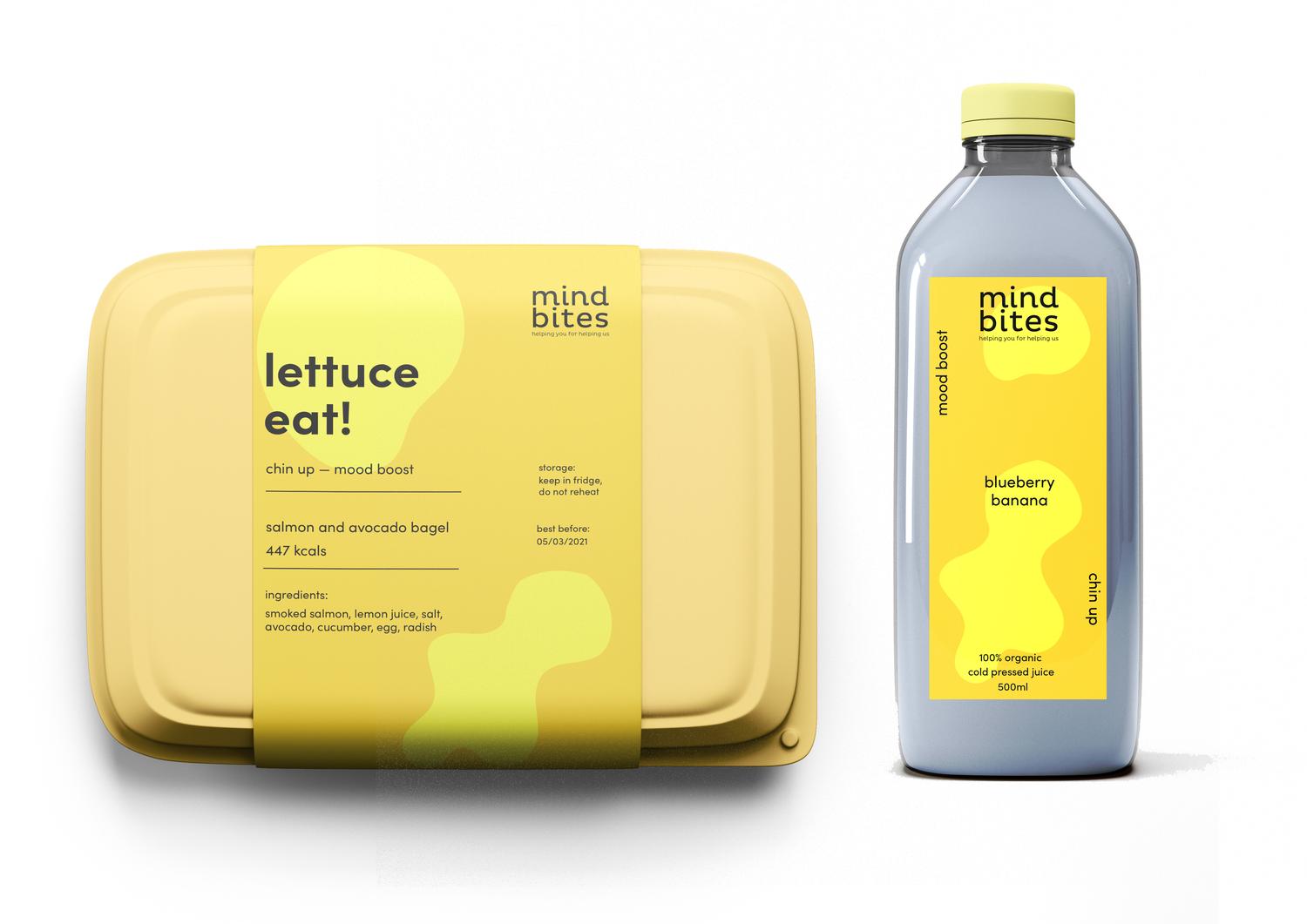 Mind Bites
Year: 2021

Branding,
Typograhy,
App Design
Mind Bites is a mood boosting meal prep campaign made especially for frontline workers.
Due to their intense shift patterns, many frontline workers struggle with meal preparation and
are often too tired to cook anything when they finish work. With Mind Bites, frontline workers
can fill out how they've been feeling on the app and a specically catered meal prep plan will be delivered to their door the following day.