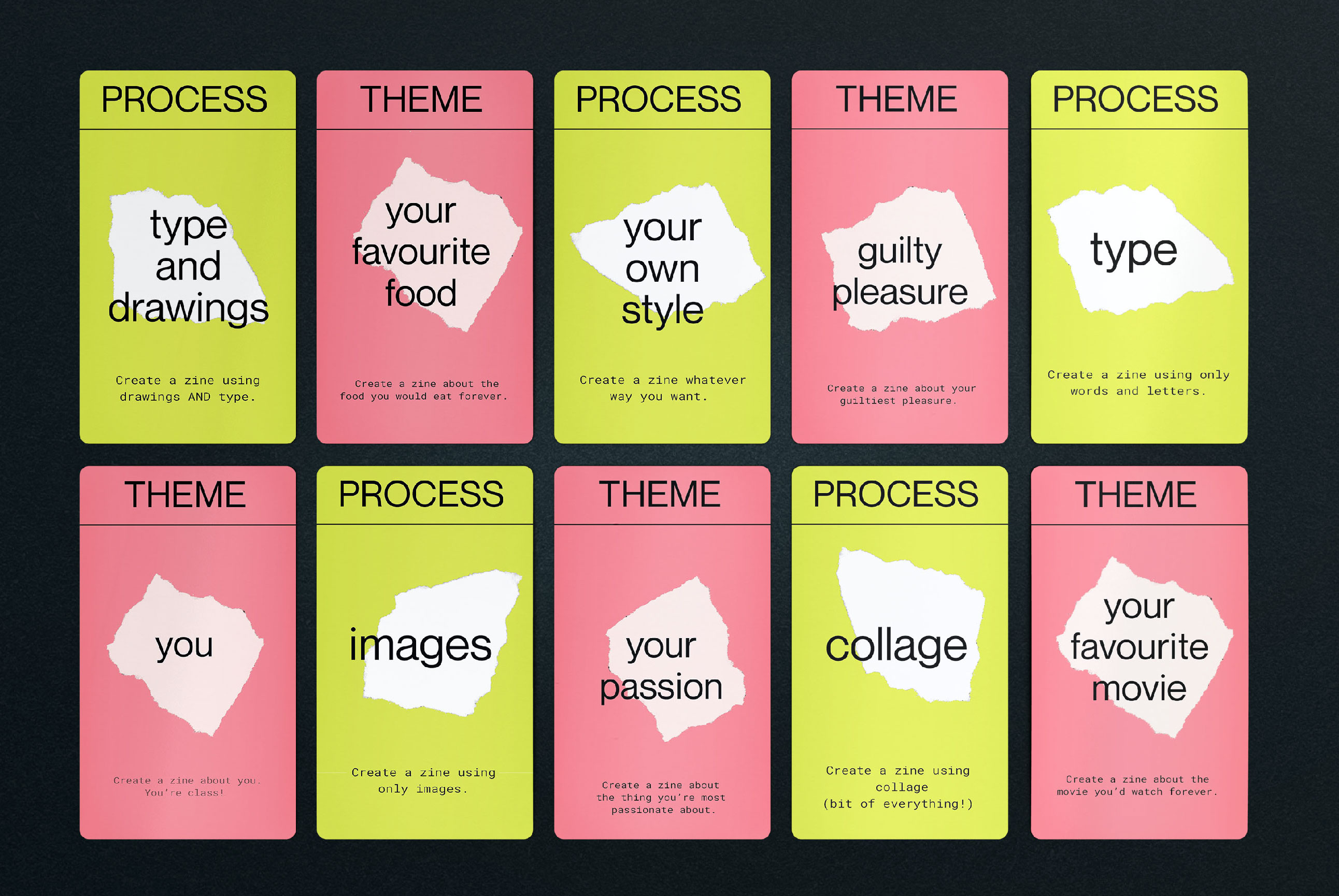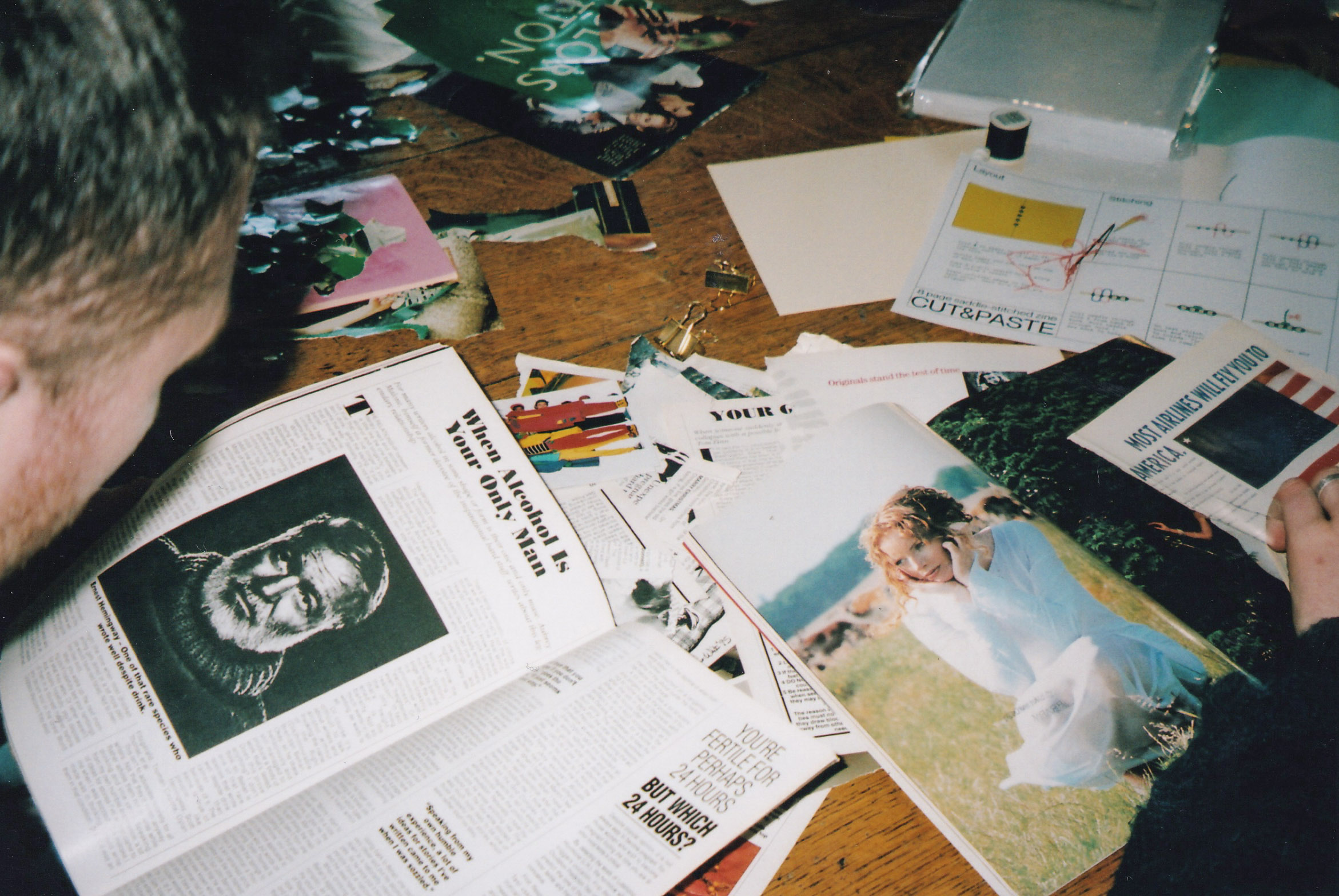 Cut&Paste:
DIY Zine Workshop

Year: 2022
Art Direction, Branding, Teaching
Cut&Paste was an hour long DIY zine workshop as part of the 2022 Trinity Arts Festival (TAF). TAF is a student run arts festival which took place on the 14th-18th of February. The festival is
a week-long celebration of the arts, featuring installations, workshops, concerts, plays, exhibitions and much more.
During the workshop, the students learned how to saddle stitch their own publication.
I provided vintage magazines for them to tear apart and paste into their own zine. I designed cue cards to assist them in their zine making: Process cards and Theme cards. The process cards featured prompts such as "Drawings" and "Type and Images". The theme cards were Valentines' oriented and prompted participants to create zines based on their favourite things.