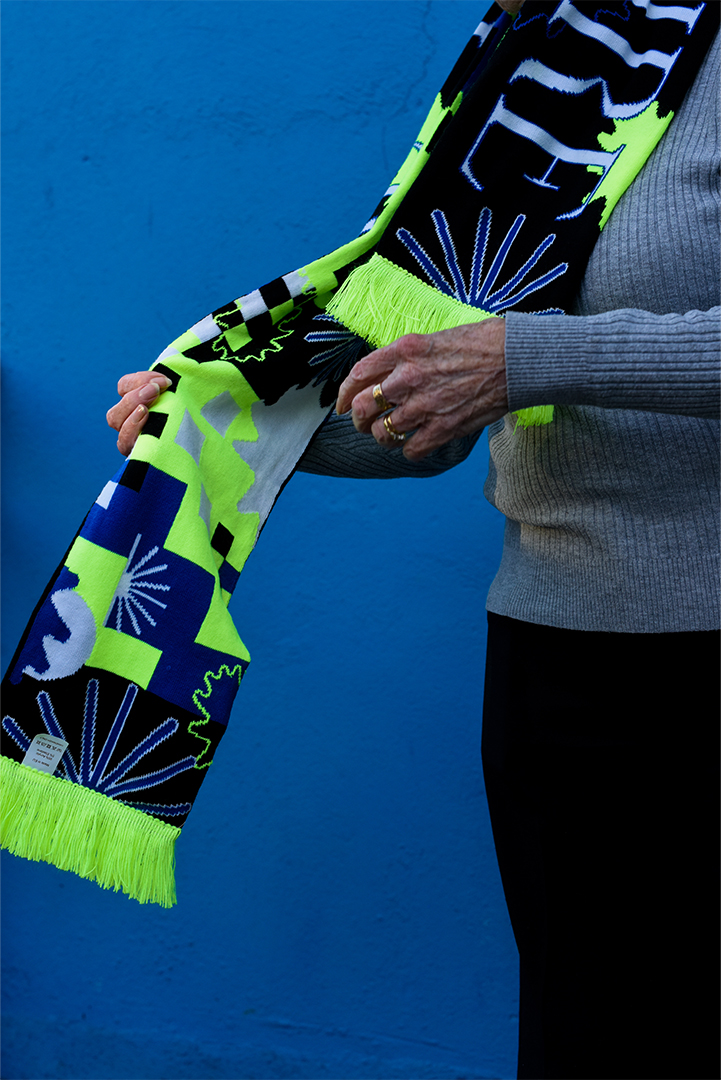 Project Arts Centre Football Scarves

Year: 2022
Apparel design, illustration
In the summer of 2022, I collaborated with Project Arts Centre to design two football-style scarves to keep the artists and art lovers of Dublin warm. Designed in two colourways, each scarf is heavily inspired by the lively signage and symbols found in the foyers of Project Arts Centre.

Both scarves feature the words "Provoke, Inspire" in white lettering. Project's mission is to inspire, provoke and challenge through great art. By supporting creative risks taken by a diverse range of artists, they support undervalued artistic messages and platform moments that risk being unheard, unimagined or unseen.

Modelled by artists Venus Patel, Tobi Balogun, Rose Lyndon and Mary Kennedy and by Project's Marketing & Comms Team, Astrid Newman and Sorcha FitzGerald. Photos by Clara Cronin.